Data-driven workforce performance for Enterprises
Every industry has been experiencing rapid and massive change for the last few years. Large companies are constantly evolving, and so are the skills required by the workforce. To keep up with the ever-changing industry and stay competitive, engaging, empowering, and educating your employees is crucial. By doing so, Enterprises can drive retention, close the skills gap, and ensure that individuals continually grow and improve.
Request a Demo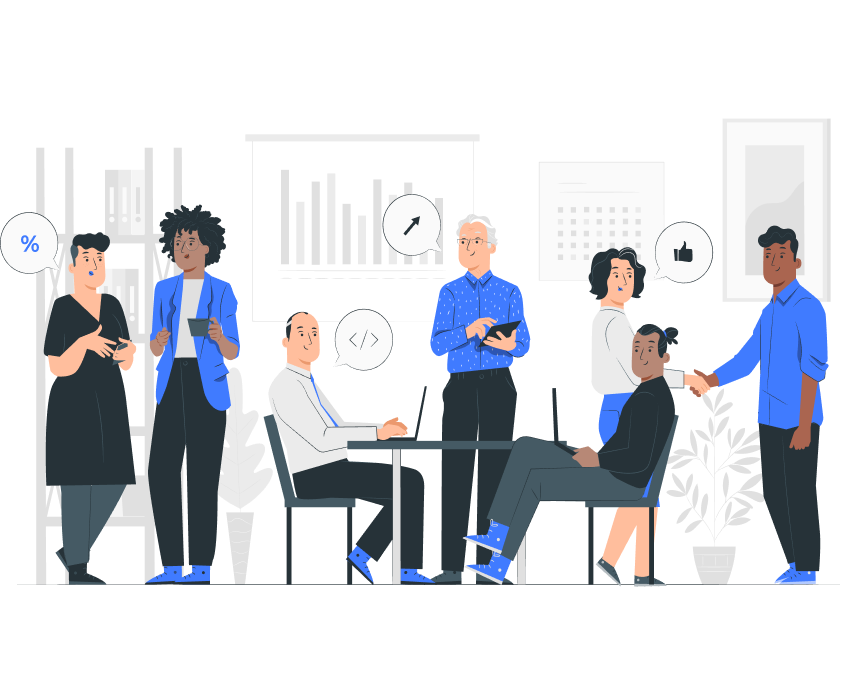 Inability to reward and motivate effective performance.
Failure to adapt and act on the shifting customer mindset.
The middle management layer is bloated, with no place to go.
The speed of decision-making is compromised as the organizational structure is complex.
Real-time View of Performance Effectiveness
Large organizations have a relatively mechanical system of motivating employees. NWORX' ability to compute, analyze, and report on the progress in goal achievement for each individual, team, and organization offers businesses a real-time view of their performance effectiveness. NWORX enables organizations to identify issues before they become significant problems and reward and motivate effective performance.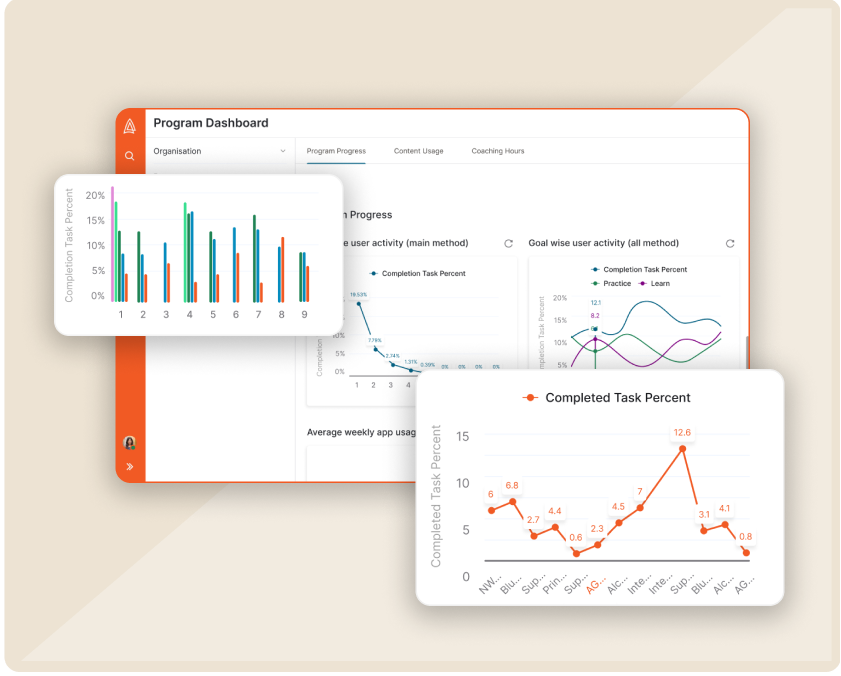 Build a culture of continuous learning and development
Large organizations must encourage leaders to be open to feedback and continuously seek new ways to improve performance. NWORX empowers individuals with on-demand feedback, which in turn allows for real-time course corrections for continuous development.
Drive Contextual Goal Alignment
Middle Management Bloat is real! Large organizations must align individual aspirations with business expectations. NWORX facilitates a structured dialogue between leaders and employees to ensure everyone works towards the same goals.
Track real-time goal-based progress
Technology Companies must adopt a more agile approach to decision-making. NWORX' performance metrics and analytics allow individuals to view real-time goal-based progress and take ownership of their work. NWORX enables companies to link individual performance with business outcomes enabling timely intervention and proactive measures to optimize performance.