Align Goals, build a culture of continuous learning and feedback, and unlock your teams' true potential with NWORX!
Request a Demo
Align individual goals with overall company goals
Leaders must ensure that individual aspirations are aligned with business expectations at all levels. NWORX facilitates a structured dialogue between leaders and employees to ensure everyone works towards the same goals.
Build a culture that will carry your team over any roadblocks
Leaders that prioritize both design and people effectiveness succeed in diverse business functions. While design capabilities can be acquired, people capabilities must be built to suit an organization's unique culture and context. NWORX tailors the platform to individual requirements and creates a contextualized development program for each person.
Encourage feedback and conversation within the organization
Cultivating a learning culture is vital in developing a future-proof leadership pipeline. Organizations must encourage leaders to be open to feedback and continuously seek new ways to improve performance. NWORX empowers individuals with on-demand feedback, which in turn allows for real-time course corrections for continuous development.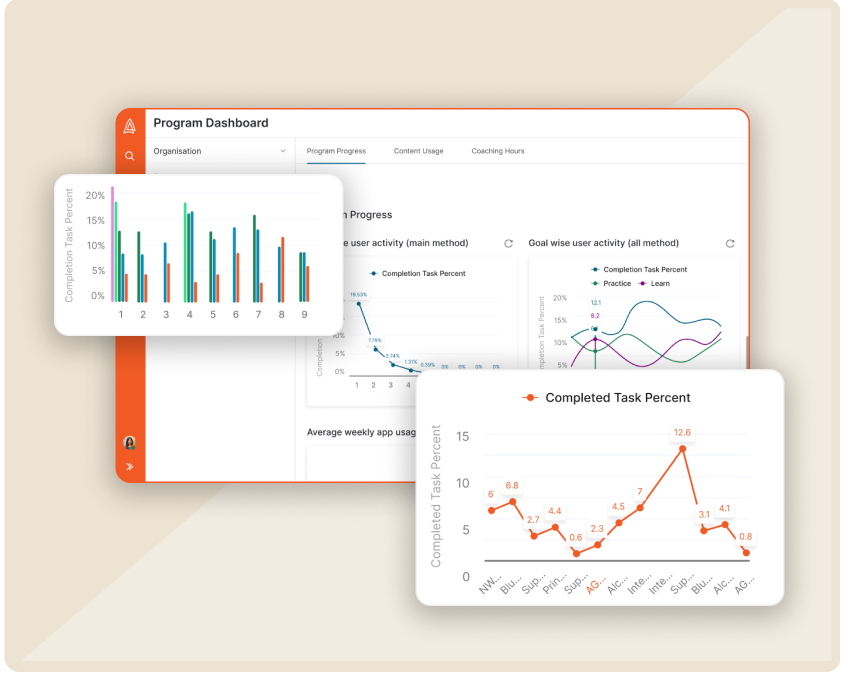 Track real-time progress and take proactive measurements
Leaders must adopt a more agile approach to decision-making. NWORX' performance analytics allows individuals to view real-time goal-based progress and take ownership of their work. NWORX enables companies to link individual performance with business outcomes enabling timely intervention and proactive measures to optimize performance.