Comprehensive Workforce Performance Enablement Suite for Consumer Products Company
Attracting and retaining top talent, navigating evolving technologies, managing employee expectations during peak demand, and managing employee theft and misconduct remain some of the most critical challenges for the consumer products industry. With performance enablement technologies, organizations can provide just-in-time support and guidance to their employees, invest in employee development, empower employees with necessary tools, and streamline guided and contextual conversations to establish clear lines of communication. Businesses can thus enable employees to take ownership of their work, leading to improved engagement and performance.
Request a Demo
Staying agile in the face of tough competition.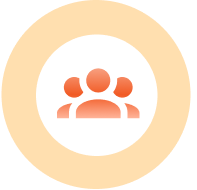 High employee turnover rates.
Seasonal demands leading to extended work shifts.
Inability to drive employee engagement in all positions.
Provide personalized and just-in-time learning support
A large section of the workforce in the industry is expected to be freelance or contingent workers. With NWORX, build Agile teams by providing personalized, just-in-time training and learning to the right individual at the right time.
Drive Contextual Goal Alignment
Poorly planned extended business hours during peak times lead to employee disengagement and high turnover. NWORX facilitates the breakdown of business objectives into individual goals and milestones – giving the team a clear understanding of what success looks like at every step.
Connect to a Larger Purpose
Organizations in this industry need help to retain talent. Technology companies must align individual aspirations with business expectations. NWORX facilitates a structured dialogue between leaders and employees to ensure everyone works towards the same goals.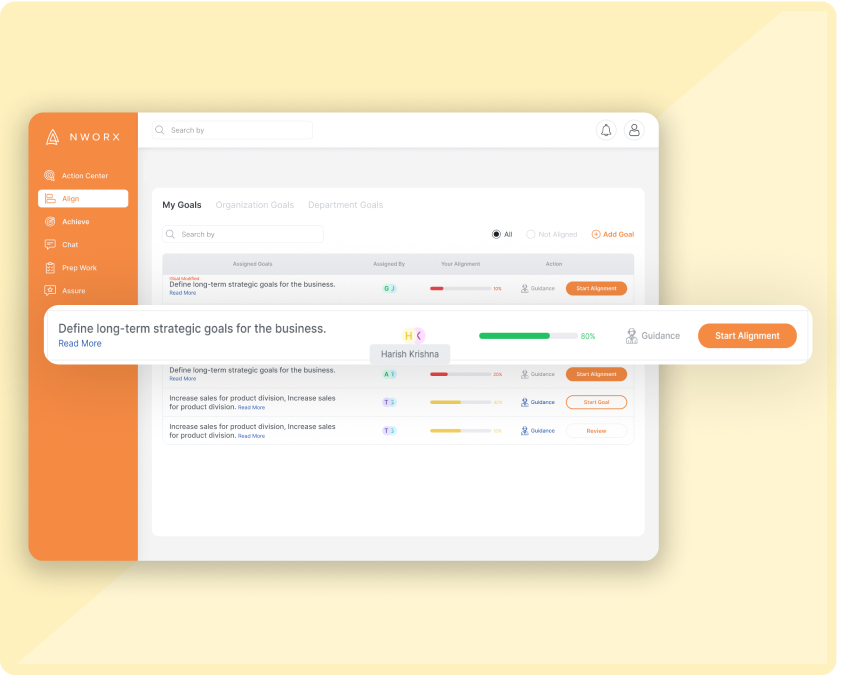 Drive Employee engagement at all levels.
The industry is reliant on excellent customer service in a face-to-face environment; a disengaged workforce directly impacts the impression left on a customer. NWORX' nudge engine enables employees to act and take ownership of their work, leading to improved engagement and performance. NWORX aligns managers' expectations with employees' aspirations and provides them with the necessary support to achieve their goals.
See

how

NWORX

is

Transforming

Performance

in

other

Industries