Build a robust leadership pipeline
The NWORX Performance Enablement solutions build the next generation of leaders for your organization in a scalable and sustainable manner. This leadership pipeline ensures that each role and level of the organization is geared toward the future.
Request a demo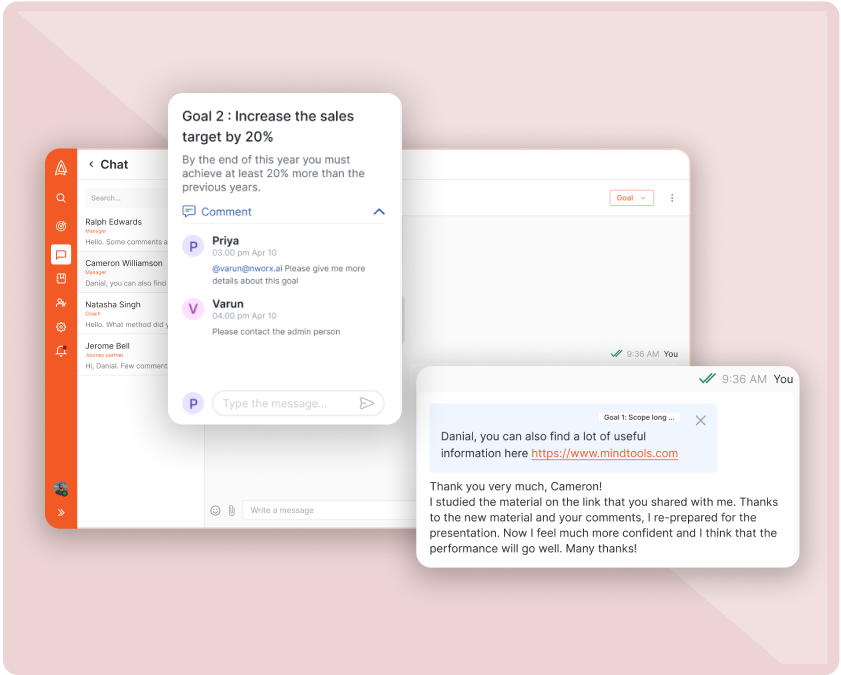 Diagnose the performance and ability of the employee and identify high-potential talent in the organization. This pool of high-potential talent is groomed to take on higher value and higher complexity goals in the organization. They receive timely, contextual, and personalized support and advice.
Foster a Culture of Growth
Tailor performance goal identification to the needs and potential of each employee and to the needs of the organization. A highly contextual individual performance plan is created for each employee and is supported through execution.
Mine for High-Performing Talent
Analyze the learning and performance quotient of each employee. An employee's access to seek on-demand feedback from multiple stakeholders on parameters that are easily customized ensures data is frequently collected and willingly analyzed. High-performing talent can be identified through these indicators. Cultivating a learning culture is vital in developing a future-proof leadership pipeline. Organizations must encourage leaders to be open to feedback and to continuously seek out new ways to improve their performance. NWORX empowers individuals with on-demand feedback, which in turn allows for real-time course corrections.
Building Leadership Excellence
Building a future-proof leadership pipeline requires a long-term investment in the development of people.