Banking & Financial Services
Helping Banks & Financial Service Providers Thrive Through Digital Transformation
Productivity and performance are very critical for the BFS industry. Organizations in the banking sector are highly controlled and deadline-driven, and employees are held to high-performance standards. Performance enablement strategies can significantly contribute to the development, retention, and motivation of a productive workforce, especially in the BFS Industry that faces challenges like high rates of absenteeism and turnover.
Request a Demo
Inability to elevate the design capabilities around customer experience.
The sales field force is not adequately productive in growing markets.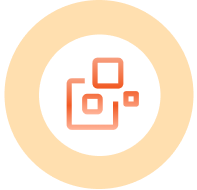 Technical teams are unable to innovate and stay ahead of disruptive startups.
Agility is compromised by the protectionary culture required by a regulatory industry.
Build a culture of continuous learning and development
BFS companies must encourage individuals to be open to feedback and continuously seek new ways to improve performance. NWORX empowers individuals with on-demand feedback, which in turn allows for real-time course corrections for continuous development.
Track real-time goal-based progress
BFS Companies need help to prioritize customer experience and lag behind other sectors in terms of agility. NWORX' performance metrics and analytics allow individuals to view real-time goal-based progress and take ownership of their work. NWORX enables companies to link individual performance with business outcomes enabling timely intervention and proactive measures to optimize performance.
Provide personalized and just-in-time learning support
Due to the regulated nature of the business, agility is compromised in the BFS industry. NWORX tailors the platform to individual requirements and creates a contextualized development program for each person. Build Agile teams by providing personalized, just-in-time training and learning to the right individual at the right time.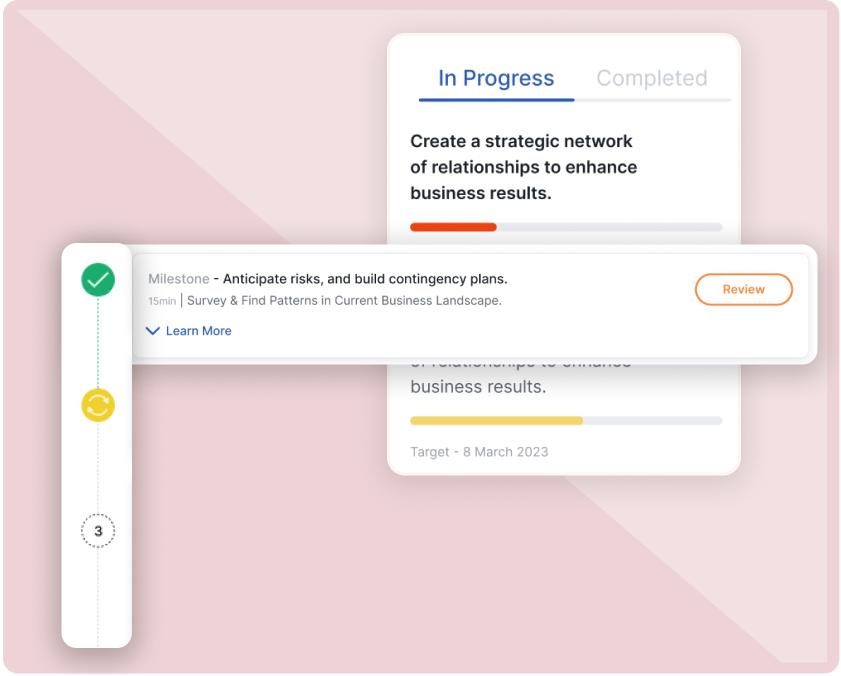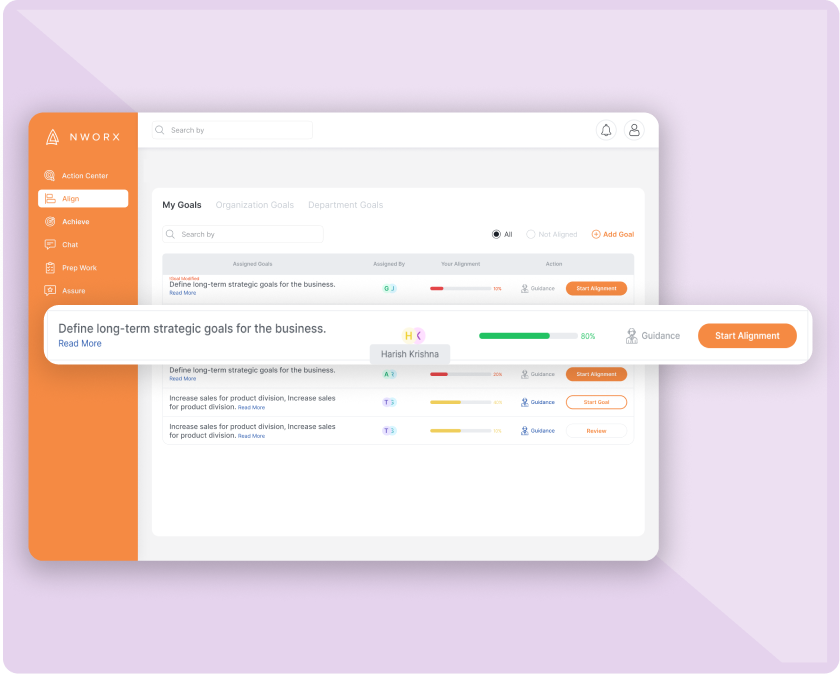 Connect to a Larger Purpose
BFS organizations need help to grow market share and meet revenue targets, which significantly impact the bottom line. NWORX facilitates the breakdown of high-level targets into individual goals and milestones – giving the team a clear understanding of what success looks like at every step.
See

how

NWORX

is

Transforming

Performance

in

other

Industries