Equip every employee to succeed with their work while tracking progress and engagement in real-time
Request a Demo
Support individual performance needs
NWORX' 'Act – Achieve' feature allows for seamless integration of organizational goals to individual team members, enabling managers to set team-specific objectives that align with overall business strategy. NWORX' cognitive science-backed AI engines tailor the platform to the needs and requirements of an individual while also taking into account the organization's unique culture and context.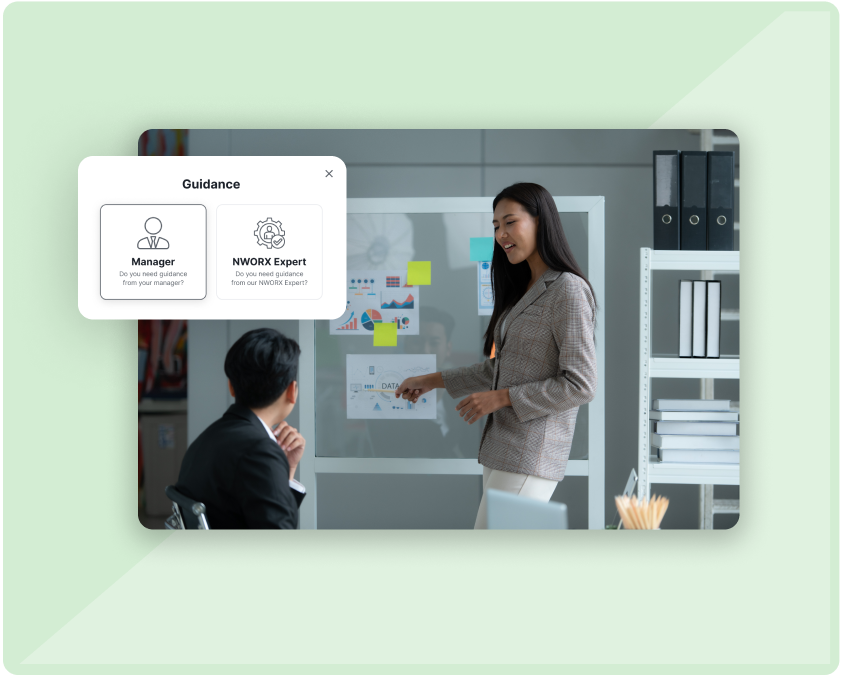 Continuous Feedback for Growth
The 'Act – Achieve' feature facilitates continuous feedback between managers and team members, creating a psychologically safe environment for honest and open communication. This feature supports the growth mindset by providing opportunities for improvement, constructive feedback, and corrective guidance, leading to better performance outcomes and enhanced employee engagement.
Unparalleled Execution Frameworks
NWORX' 'Act – Achieve' feature offers access to best-in-class execution frameworks tailored to the context of the organization. By automating performance support based on the specific action being prepared, team members can be equipped with the necessary tools and frameworks to achieve their goals more effectively, resulting in improved performance outcomes and better business results.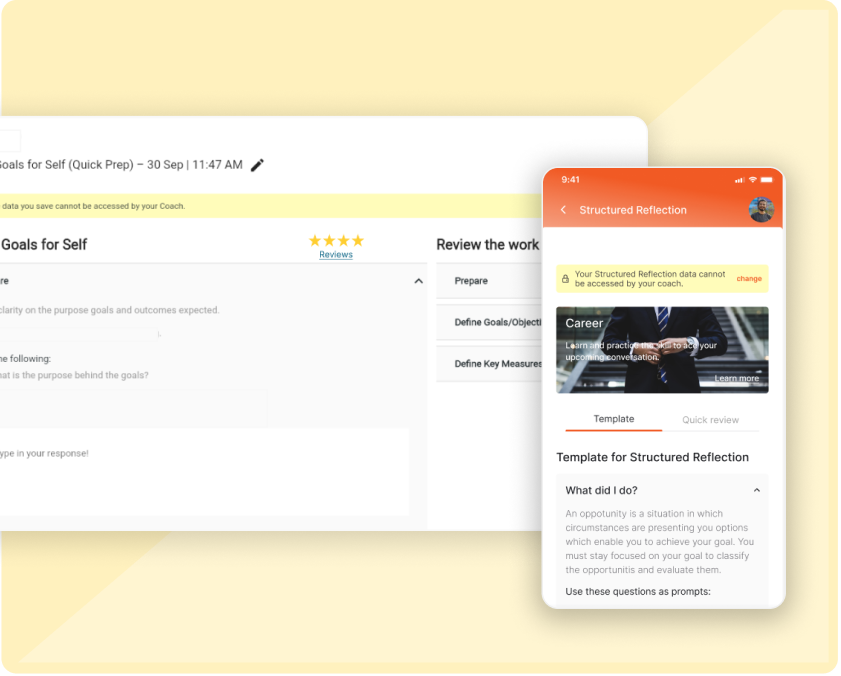 Enhancing Agility and Adaptability
With the 'Act – Achieve' feature, NWORX is addressing the challenge of agility and adaptability in today's rapidly changing business environment. By offering an intelligent technology platform that enables goal achievement in enterprises, NWORX helps organizations instill a culture of continuous learning, agility, and growth mindset, essential for sustained success in today's business world.
Discover other NWORX features that helps you build high-performing teams.